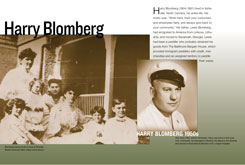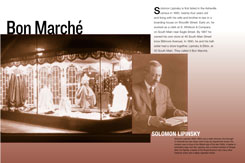 The Family Store exhibit photos and text, here in their entirety in book format. A memento of the exhibit or a gift for someone who cannot come to Asheville to see the exhibit.
Archival photographs, documents and text explain the development of downtown Asheville through the story of the more than 400 Jewish businesses within the immediate downtown core area.
or mail a check for $25.00 ($20 + $5 shipping and handling) made out to:

The Family Store Book, c/o Sharon Fahrer, 333 Montford Ave, Asheville, NC, 28801.