Biltmore Village Walking tour with a twist of Downton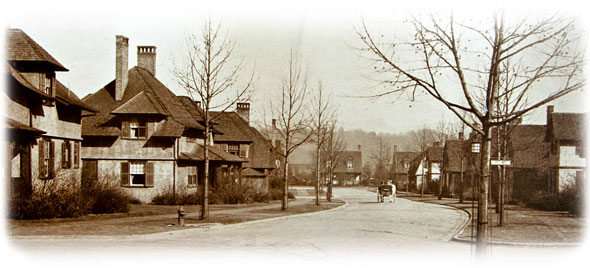 Visit Asheville's English Village! There are more similarities to Downton than just the costumes. Biltmore Village shares historical events and social attitudes American style with the Village on Downton Abbey.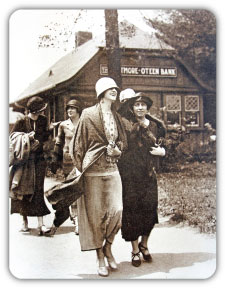 Our Biltmore Village was the vision of Frederick Law Olmsted, father of American Landscape architecture, over a century ago. He needed to, among other purposes, create a grand entrance to the home of George W. Vanderbilt – today, The Biltmore Estate, and the most visited house in America.
Walk the tree lined streets and hear the fascinating stories of life in Biltmore Village while touring this unique historic district. See the impressive All Souls Church (now All Souls Cathedral) where Cornelia, daughter of George and Edith, was married in 1924. Some original cottages built in the English Tudor style will entice you to participate in a unique shopping experience after your tour.
Call 828-777-1014 or email historyathand@charter.net to schedule a tour. Adults $20.00, Students $12.00. Tour takes approximately 70 minutes. Reservations required for scheduled tours Fridays at 4:30 and Saturdays at 10:30. Other times by appointment. Group rates available for more than 10 participants.
A Gallery of Historic Biltmore Scenes